Thursday and Friday were Wonderful, Life Changing, Anointed with Much Power and people went to the altar on their own, they were led by the Lord. I saw deliverance and people being filled with the Holy Ghost......... On Saturday night when Brother Ronnie gave the call for people who struggled with low self esteem to come forward, I just knew I had to present myself for the healing and deliverance The Lord had so precisely positioned for me. As we were asked to step up the next step I felt the Holy Ghost very strong upon me and I cried out Lord I have felt inferior and lower than others all my life and I have got to be free from this! I can't go on any longer as I have all these years. I present myself to you, help me now, I knew He would. I felt OIL running over my head and I thought about the oil and then it ran down past my head, the oil of Joy and Gladness..... ~ Minister Bass, Brookhaven, MS
Greetings Mighty Man of God. Once again its an honor to be one of Gods chosen vessels. I Thank You for your obedience to God and please continue to walk in it. To speak in tongues is amazing & the Spirit has a lot to say. I speak more in tongues than english lol. I Promised The Lord if I spoke in tongues I wouldn't grieve His Spirit & I'm sticking to that. No matter where I am or what I'm doing if He has something to say I let Him. It has cut back 90% of my phone conversations because I am continually speaking in tongues, but the greatest reward is that I get to sing to Him too! Oh My God when I heard that my insides just exploded. I'm smiling & tickled like a little girl in the face of her Father, because I am. I have never felt so joyous, content, fulfilled & satisfied in my life. I have had many moments of joy but nothing compares to the joy I feel when I sing & talk to my Father one on one. I Love You and may God Bless You. Please share this Praise Report with Members :). ~ Antonette, Brookhaven, MS
I had a wonderful time at the Identity Impact Conference at Abundant Life Church. The people there made me feel so welcome and loved. The anointing was so strong and you could feel the presence of the Lord. On Thursday night The Spirit of God drew me to the altar during the worship service and I was delivered and set free.....On Saturday night when Pastor Henderson gave the altar call I went to the altar and I received the Holy Ghost. I am so glad that I came all three nights.... ~Pat, Brookhaven, MS
Pastor said in the service that rejection could be God's protection and redirection ....Rejection >>IS<<God's protection & redirection for MY life..Thank You so much for that message Pastor. It really encouraged me. ~Sharica (Peaches), Brookhaven, MS
No matter what we go through, we still haven't lost our value. ​ ~Charlicia, Brookhaven, MS
You shouldn't think down about yourself because there are enough people in the world doing it for you. You should think highly about yourself and just prove all of your haters wrong.....that's how I put it because I don't remember Pastor's exact words. ~Jada, Brookhaven, MS
Since I have been at "The Life" I have experienced God in a New Light that allows me the confidence that makes me want to share with others and spending time In The Spirit Anytime, NOT just at Church. ~ Kenny, Brookhaven, MS
Ahhhhh! I missed all of that! I have to confess something to you. Friday when Pastor asked if anyone wanted to make the Life their home, I was so close to coming! But I have to pray on that move. A lot to think about there. But I have never felt so comfortable anywhere else in my life. Is that why it's called 'THE LIFE' ? That's all I have been talking about since I have been back, to anybody who would listen. If only I could put into words my experience. It was just so awesome!!! I don't know any other way to put it! ~Vanessa, Rayville, LA
I Thank God for sending me to "The Life" because I know that I am 17 years old, but I have now found LIFE....
W.O.W . Meaning What Other Way?? I can't even imagine myself anywhere BUT "The Life" for too many reasons to say..I have only been here going on 4 years, but I have learned MORE in this 4 Years than my WHOLE Life!!! I didn't realize until now that I have been blind all of my life, Spiritually.. But Now I can SEE. So I can truly say We Don't Just Go Here, We Grow Here. I am so Glad that I am at "The Life" and in MY SET PLACE!! Being at "The Life" has not only changed My Life, but My Families Life.. It is so nice to be in a place where I am FREE to be Me !! Thank You Pastor and First Lady I Love Ya'll so much. ~Loretta, Brookhaven, MS
Once you experience "The Life" it affects your Life and causes you to change your Life, and mine has never been the same since I have been at The Life. ~Norman, Brookhaven, MS
Every since I have been at "The Life" under the leadership of Pastor Henderson, I have seen myself grow more and more in Christ. I was a man of low self esteem and lack of Faith in the Word, but I am here to tell you today that being under the Corporate Anointing of ALC I have been transformed and renewed . The Identity Impact Conference helped confirm this for me. All the speakers were great, but one thing for sure I learned was not to be a SLOW BELLY...lol ~Tecompsha, Brookhaven, MS
The Identity Impact Conference has led me to develop a new motto for my life...."FREE TO BE ME"! For so long I've struggled with living to satisfy others and/or worrying about what everyone thought about good and bad choices I've made, but I'm here to tell you that I can go on peacefully and confidently knowing that I AM WHO THE SCRIPTURES SAY I AM RIGHT NOW! THIS SAYS THAT I AM FREE TO BE ME BECAUSE, I AM THE ONLY ONE GOD MADE THIS WAY AND I HAVE TO ONLY BE CONCERNED ABOUT GOD'S PURPOSE FOR MY LIFE. ~Karitta, Brookhaven, MS
If you have been to "The Life" or attended one of our off-campus Conferences and would like to share your experience please click on the "Tell Others" button below so that others may see and be encouraged by what God is doing through "ALC".
Pastor Ronnie, It has been nearly 5 years or more since I heard your teachings on our identity. I'll never forget the series teaching entitled "The Me I See Is The Me I'll Be." In your teachings you showed us how we need to see ourselves the way God sees us. He sees us Victorious and triumphant. We should not see ourselves as "grasshoppers in our own sight." You taught us the importance of knowing who we are in Christ and how we have His spiritual DNA. We are seated in heavenly places with Him; far above all names and every principality.
John 1:19-23, this passage of scripture impacted me the greatest because you

explained

that when we know who we are, it takes the pressure off of us trying to be someone else. It frees us to be all that God has called us to be. I am deeply grateful for this teaching, and it continues to impact my life as I grow from Glory to Glory. God bless you. I give God Praise for He has given you as a wonderful gift to the body of Christ!
~Anitra, College Park GA
Grace and Peace, I want to say that while sharing with the ALC family during the Identity Impact Conference I was tremendously blessed and empowered. As I heard the Word of God, I began to remember the flaws of my past and how they affected me throughout most of my life and ministry, because I dealt with issues of insecurity (ministry and life) in the fact that I wasn't sure if I had what it took to be a Pastor or now a Bishop. I also dealt with it in my life as it related to my appearance, speech and relationships. I also dealt with failure and loss, failure in the fact that I had gone through a divorce and felt ashamed in many ways, failure in relationships, and even in ministry.....
Through hearing the Word of God that night, the Lord REASSURED me that I was very anointed to do what he called me to, IN SPITE of my insecurities, failures and loss....He had His hands upon me and the most important thing was that I AM WHO HE CALLED ME TO BE, and to be the BEST ME I could be. Because of Calvary, ~Bishop Michael B Nesby
Presiding Bishop, Abundant Faith Covenant Fellowship, Sr. Pastor Ratliff Chapel Church
Hello may I have 30 of the Identity Impact bracelets? Ours have already made a impact in my house. We remind each other daily, hourly WE ARE NOT WHO WE USE TO B​E before we respond to situations or others actions. I would like to give some to my church family they read our bracelets as well and marvelled. Thanks In Advance. ~Antonette, Brookhaven, MS
I highly recommend anyone who is or has struggled with their purpose and promised place in ministry or life to attend Pastor Henderson's "Identity Impact" Conference. Pastor Henderson's "Identity Impact" Conference was a tremendous blessing and life changer for me and those in my Ministry. The Anointed Man of God has a simple but profound way of sharing and explaining​ God's Word, as it relates to who we are as believers in this present world. At the close of this conference, we left with a sense of purpose and empowerment to live and serve mankind in the manner God had anointed and ordained us to do. Again, I recommend and ecourage every Pastor, leader, believer, or anyone who has questioned or have questions concerning their purpose and place in this world to attend this life changing Conference. ~Overseer Oliver W. Smith, Mending Hearts Ministries & Fellowship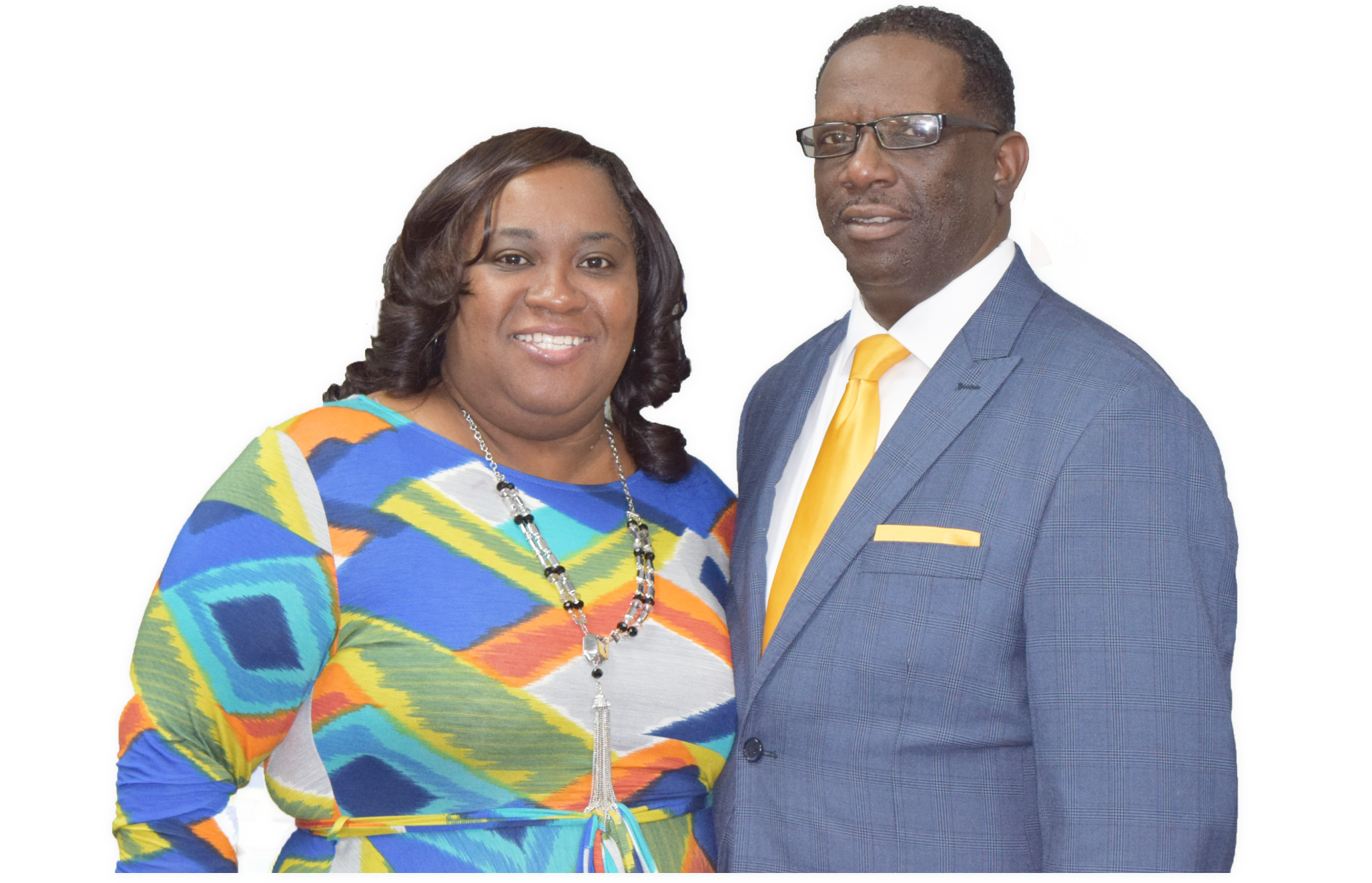 It was a revelatory experience, I'll never look at life in simple terms again.
IIC MS GC 2017 ~ Minister Charles Brown, Ocean Springs, MS
________________________________________
The Identity Impact Conference was life changing for me. I have never experienced hearing from God the way that I did during the IIC sessions. I can truly say that I am not who I use to be! Before the conference Pastor Henderson had us to being making a confession that he makes regularly. "I am about to go places I have never been, do things I have never done, have things I have never had and stand before people I have never stood before." Well, I experienced all of the above when I attended the Conference. I had never been to the Gulf Coast, I had never spoken in front of people, I gained freedom that I did not have and I stood before people I have never stood before. I Thank God I did not miss this conference. I literally came out of my shell!! I could go on and on.. Thank You Pastor Henderson.
IIC MS GC 2017 ~Cynthia Day, Brookhaven, MS

I really really enjoyed my Abundant Life family tonight.!!!! Thank you so much for having me.!!!
Pastor Ronnie Henderson Sr. thank you for obeying God. You took a leap of faith and brought such a phenomenal word all the way from Brookhaven to the coast. This message was on time and it impacted my life in a major way. Keep going forth MOG. You all have my support and love. ❤❤
#ImpactIdentityConference!
#IIC
IIC MS GC 2017 ~Psalmist Tawinika Mckoy, Gautier, MS
The Identity Impact Conference Was Life Changing. People were delivered and set free to be who God Called them to be. This Conference needs to be spread throughout the region. Helping people to Identify with there past and move forward into their future.
IIC MS GC 2017 ~Psalmist Mershelia Williams, Gulfport, MS

The conference was an up close and personal experience, as it addressed some major issues that Christian leadership face today. All aspects of the conference were presented with a spirit of excellences; the core teaching flowed from a central theme that challenged leaders, and believers to conduct an internal and external assessment of their ministry life. The invigorating messages petitioned the audiences to bravely share their life testimonies in a manner of spirit and truth; thus advancing the Kingdom of God. Ministry leaders were encouraged to remain focused, stay on course, and live out their best Christian life with purpose. Pastor Henderson's timely message released an energy of liberty and restoration among the people, with a message undergirding the theme, "I Am Free To Be Me!"
Blessings, Shirley Brown IIC MS GC 2017 ~ Minister Shirley Brown, Ocean Springs, MS
Thanks for a great Identity Impact Conference 2017. To Pastor Henderson and your organizing. Excellent job!!!! It was a great pleasure to attend and so happy and proud to be a part of The Abundant Life Family. Can't wait til the next one.
IIC MS GC 2017 ~Karen Henderson, Brookhaven, MS
IDENTITY IMPACT CONFERENCE BROOKHAVEN, MS
IDENTITY IMPACT CONFERENCE MS GULF COAST
Pastor Henderson,
It is my pleasure and honor to express how your ministry impacted my destiny.
Yours was another main piece in the puzzle that God is putting together. Every word you spoke was directed at me. It's as if God sent you just for me. It showed me just how far Father will go to take care of His very own. You spoke of me allowing that person that God created to come forth.. All last week I had been encountering freedom and the three days at the conference were the sealer. Confidence, joy, peace, strength are mine. Thank you for answering the call to come to Ocean Springs, the impact of your ministry is life changing and destiny shifting. I AM NOT WHO I USED TO BE!!!
I AM dreaming and believing like never before and able to let go my past and accept what God says about me and live into that truth. God has a future and a plan for me and that I know very well.
I truly felt that God was tired of me and I had missed out on all my chances in life. You spoke that God has a platform for me and promotion. My heart has been rejoicing ever since.
IIC MS GC 2017 ~Patricia P Quave, Ocean Springs, MS
IDENTITY IMPACT CONFERENCE SUMMIT, MS
________________________________________
Although, this was not my first time hearing Pastor Henderson teach on Understanding Your Identity, I attended the Conference in Summit excited and expecting to hear from God. This was a result of the Freedom that I experienced from attending IIC Brookhaven, MS. This is a very critical and important Revelation that we as believers really need to "get", by "get", I mean that we need to know, that we know, that we know, that we know, that we know, beyond a shadow of a doubt who we really are. This is vitally important if you want to succeed and overcome in life. Coming from a person who had a very, very low self esteem, who thought I had no value, not only to myself but most importantly that I was of no value to God. This all was instilled in me from past experiences and things that happened throughout my life cycle, beginning at an early age not having my Mother or my Father in my life, the enemy constantly came at me with being rejected and not amounting to anything. One night in Brookhaven, I heard God speak a Powerful Word through Pastor Henderson, that rejection isn't always bad. That "rejection could be God's protection and redirection in my life!" I began to respond differently when the enemy would throw those thoughts in my face Glory to God!!! Then, as I sat under this anointed teaching again in Summit, MS another Powerful, Life changing statement came forth from the Man of God on the Importance of knowing who you are...... "When You Know Who You Are, You Know Who You're Not!!! Glory to God. This was yet, another night of gaining Freedom, I was that much closer to being able to walk more confident in life. Then after returning to IIC Summit the next night God spoke again and Pastor Henderson taught us that we are NOT who we use to be! So, I want to Thank God for anointing Pastor Henderson to teach this life changing, life altering Word to His people not only in Brookhaven, MS but Abroad.
~Loretta Parnell, Brookhaven, MS
Before I moved to Brookhaven and became an ALC family member, my life was falling apart I was losing my family. Then God gave me the sign to move so I did and now I have my family!!! I enjoyed myself at IIC on the Gulf Coast. I was set free and learned that I am free to be me. I felt the holy ghost in the room in every session and God spoke directly to me and also my wife in a way that He has never spoken to us before. Our lives will never be the same! I went places I have never been. I have family who really cares and loves me. Thank you to my wife Cynthia and my sister and brother, Chris and Loretta and Thank you to my ALC family and Pastor Henderson and Lady Francise I love you all.
IIC MS GC 2017 ~ DJ, Brookhaven, MS