Pastor Henderson was born again, delivered from drugs and alcohol all in December of 1993. He started attending Abundant Life soon thereafter, and has been there since. He has served in different areas of the ministry including van driver, tape/CD duplicator and audio/ visual. In May 2000, Pastor Henderson elected to leave his secular job for the opportunity to serve full time as Director of Evangelism at Abundant Life Church. In November of 2002 he was ordained to the Gospel Ministry and ordained as an Elder. On March 19, 2006, Pastor Henderson was elevated to Pastor/Teacher of ALC and since that time he has been faithfully discipling believers and reaching the lost. Pastor Henderson is a published author and travels teaching the identity message from his book "The Me I See Is The Me I'll Be."

Pastor Henderson is married to Lady Francise Diggs Henderson. Lady Francise is a Honor Graduate of Co-Lin Community College, she is also a Graduate of USM with a Bachelor Of Science Degree, as well as a recent William Carey Graduate with a Degree in Elementary Education. She is currently pursuing a Specialist Degree in Instructional Leadership.
Pastor Ronnie & Lady Francise were married Nov. 26, 1994. Their marriage has taken hits but has stood the test of time and now is an example of what a marriage committed to the Word of God can accomplish. Lady Francise works closely alongside Pastor Henderson and provides consistent support and aid in the ministry.
They are the parents of four sons: Labarrance, Giavaunte, Antonio and Ronnie Jr, better known as "Donnell". Pastor Henderson has been in full time ministry since May 2000.
He and Lady Francise are the founders of R.O.C.K. Ministries. R.O.C.K. Ministries is a ministry founded in 2000 that has mobilized members from different denominations, to take the Word of God into correctional facilities in Mississippi, and have seen many saved, several healed, and filled with the Holy Spirit, and countless others encouraged.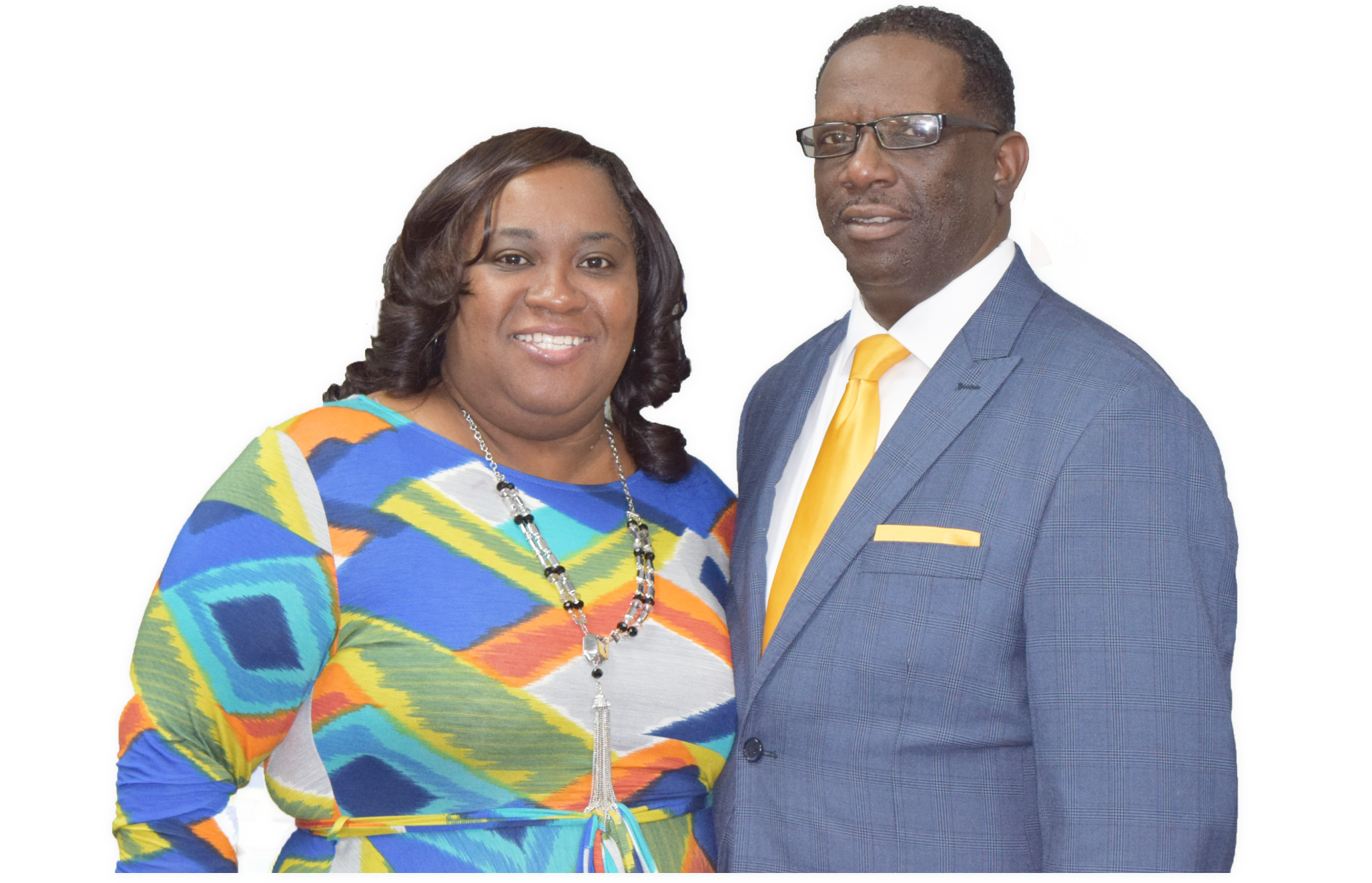 Pastor Henderson's Newest Released Book